The SCL file is a fundamental part of commissioning, interlocking and signal testing, and upgrading during the lifecycle of any substation. Read on to discover its importance in the renovation of the Dörrenbach substation in Rhineland-Palatinate, Germany.
The customer
The Dörrenbach substation is currently undergoing partial renovation. This includes
the renewal of the 110 kV overhead and the 29kV medium voltage switchgear of the substation as well as

the future-proofing of the plant by upgrading the protection technology as well as the station control system to IEC 61850.
OMICRON is supporting Pfalzwerke Netz AG in implementing the IEC 61850 system at the Dörrenbach substation, and in the testing and commissioning of its substation control technology.
Why OMICRON?
For the commissioning of the station control system and the testing of the field and system interlocking, the Pfalzwerke Netz AG decided to use OMICRON's StationScout testing solution. The approach of automated testing of the interlocking as well as signal testing were the main motivation here.
For the preparation and execution of the tests, not only the signal list and the interlocking specifications were required, but also the Substation Configuration Language file, in short: SCL or SCD file. It is a central component of the IEC61850 configuration. Based on the SCL file, StationScout can visualize the signals and check them against the real equipment.
Essential Details
In the conventional sense, an SCL file is a configuration file of an IEC 61850 system. It maps the substation control system according to IEC 61850 with its communication and all data points. In addition, it contains all the essential information of the primary switchgear, e.g., the status information of all switching devices as well as the information regarding the interlocking status.
Decisive Interface
In addition to the SCL file, other engineering documents and records are also required: Signal list and interlocking conditions. However, the SCL file is the decisive interface between the signal list and the substation control system and a central element in testing and documentation.
This is usually provided by the system integrator or the manufacturer of the substation control system. If information in the SCL file is incomplete or even missing, tools such as OpenSCD can help to supplement it.
In the case of the Dörrenbach substation – in order to automate and standardize the test sequences – we created corresponding test cases in StationScout for the interlock and signal test. The test cases created with StationScout could then be executed and evaluated in the plant and the test results documented in detailed test reports.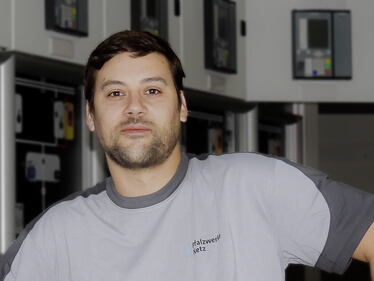 "Already during the first tests, the advantages of an automated interlocking testing system convinced us completely."

- Roman Richter, Project Manager Dörrenbach substation
StationScout's ongoing deployment
StationScout will also be required in the following test steps at the Dörrenbach substation. It will be used as a testing tool during the overall commissioning and the subsequent SAT. You can already read about the other advantages of the OMICRON StationScout solution on our product page:

Explore StationScout
Discover our Coverstories