Need more details?
Get a quotation?
Request for a demo?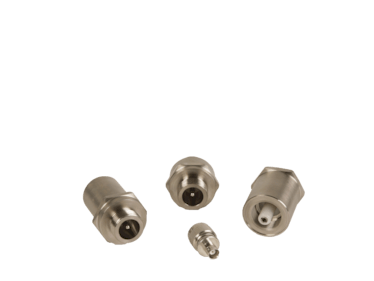 Bushing adapters
Measurement connection adapters for transformer bushings
Convenient tap sensor connections to transformer bushings
Bushing adapters are combined with OMICRON bushing tap sensors to allow partial discharge measurements to be performed on power transformer bushings. A variety of bushing adapters are available to fit the measurement taps of the most common types of transformer bushings. A gasket ring is included to prevent contamination during measurements.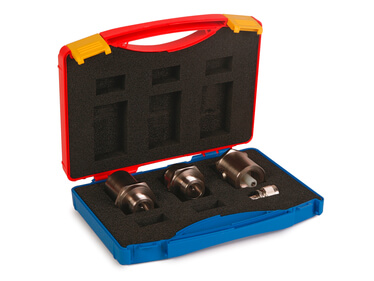 Applications
Partial discharge measurements on power transformer bushings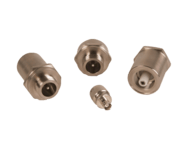 Key features
Suitable for use with measurement taps on Micafil, ABB, F&G, and HSP bushings as well as IEEE standard measurement taps
Reliable connections of bushing tap sensors for fast setup
Integrated surge arrester
Get in touch
Need more details? Get a quotation?
Request for a demo?
Contact us now