Need more details?
Get a quotation?
Request for a demo?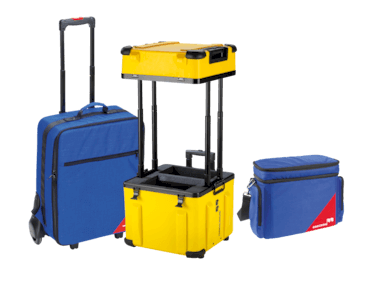 CMC 430 transport options
Multi-functional transport options for CMC 430
Transport case
Heavy duty transport case, on wheels, for the CMC 430. It provides effective protection from dust, water drops and mechanical damage for the device and its accessories. With its extendable lid and pluggable end plates it can be converted into a practical workbench:
The device can be slightly raised and tilted within the case while the extendible lid serves as a work surface for a notebook. The pluggable end plates
can be used as a mouse pad or shelf space for documents such as wiring diagrams etc.
are ideally suited for storing leads with 4 mm banana plugs, screw drivers and similar tools
---
Trolley / Backpack
Trolley/Backpack for CMC 430 test sets with wheels, extendable handle and shoulder straps for transportation of a CMC 430 test set including accessories. For simple mechanical protection, not for unattended shipping.
---
Softbag
For simple dust and surface protection of a CMC 430, also usable as accessory bag (included in standard delivery).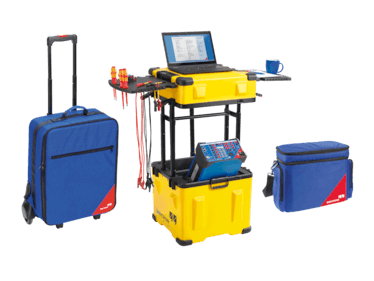 Get in touch
Need more details? Get a quotation?
Request for a demo?
Contact us now