Need more details?
Get a quotation?
Request for a demo?
Generator combination cable
Connection between the generator-combination-socket to the test object
The generator combination cable for current an voltage outputs simplifies the connection of test objects to a CMC test set or an CMS amplifier.
1st end: combination plug (8-pole)
2nd end: Ø 4 mm safety plugs
Wires: 8 x 2.5 mm²
Length: 3 m, 9.8 ft
Rated voltage: 300 V, CAT III
Rated current: 32 A
Available in two color-codes:

red, yellow, blue, black
yellow, green, violet, blue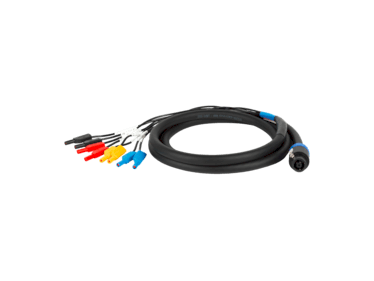 Get in touch
Need more details? Get a quotation?
Request for a demo?
Contact us now