Need more details?
Get a quotation?
Request for a demo?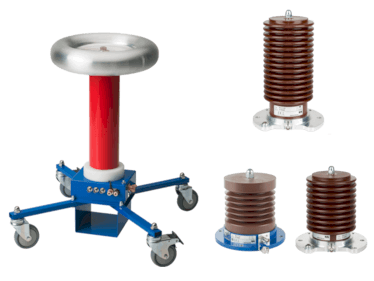 MCC 112/117-C/124-C/210
Coupling capacitors
Capacitive measurement sensors for partial discharge testing
We offer a variety of MCC coupling capacitors with various nominal voltage levels to meet your exact requirements for IEC 60270-compliant partial discharge (PD) measurements and PD monitoring on high-voltage test objects. The MCC 112, MCC 117-C and MCC 124-C coupling capacitors are compact and easy to integrate into existing PD measurement and monitoring systems. The MCC 210 is mounted on a portable stand for individual device testing or testing in high-voltage (HV) laboratories.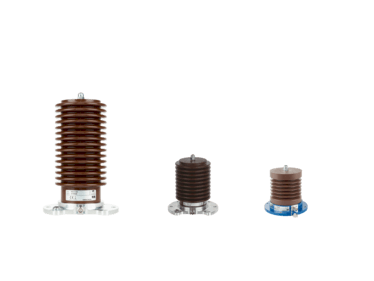 Key features
Decouple PD measurements and voltage signals from the high-voltage potential
High coupling capacity of 1nF or higher for excellent sensitivity even in the low frequency range (acc. IEC 60270)
PD-free up to PD test voltage
Applications
MCC 112, MCC 117-C and MCC 124-C: PD testing and monitoring of generators and medium voltage networks
MCC 210: Individual device testing and testing in small HV labs up to 100 kV
Get in touch
Need more details? Get a quotation?
Request for a demo?
Contact us now