Need more details?
Get a quotation?
Request for a demo?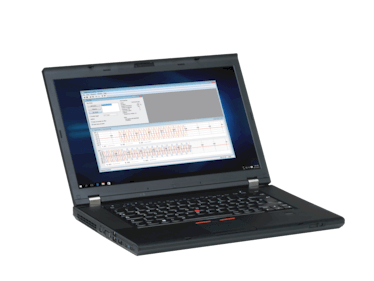 TransPlay
Playback of COMTRADE files, recording of binary input status
TransPlay allows the loading and playback of transient files containing voltage and current analog transient waveforms. COMTRADE files can be automatically played back. This results in the injection of these signals into the relay. These signals may be simple harmonic waveforms or actual power system faults recorded from a digital fault recorder or calculated by a simulation program, such as EMTP. The playback length is only limited by the capacity of the hard disk.
The software supports the following file formats
IEEE COMTRADE (C37.111-1991 and P37.111/D11-1999) respectively IEC 60255-24 (for replaying records with multiple sampling rates Advanced TransPlay is required)
Microsoft Windows WAV
TransPlay also includes synchronizing capability for use with an external trigger, such as a time pulse from a GPS satellite receiver (e.g. CMGPS 588 + CMIRIG-B).
Get in touch
Need more details? Get a quotation?
Request for a demo?
Contact us now