Diagnostics and Troubleshooting
Substation automation systems (SAS) are often complex and comprise many intelligent electronic devices (IED) exchanging information via the substation network. There are many possible reasons why a specific function may not work properly. StationScout quickly identifies the fault and provides you with valuable information to fix the problem. IEDScout lets you comprehensively diagnose IEDs. The solutions support you during the entire lifecycle of SAS: development and specification, factory acceptance test (FAT), site acceptance test (SAT), maintenance, extension, and after critical updates.
Expert recommends
StationScout on the MBX1, RBX1, or VBX1 platform
StationScout is our smart diagnostics and troubleshooting solution for your SAS. It visualizes the status of the entire SAS, precisely detects problems, and lets you trace signals. The software interface is easy to operate, also without detailed IEC 61850 knowledge.
Benefits of this solution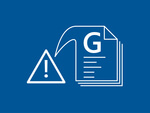 Easy troubleshooting of GOOSE errors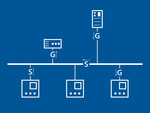 Graphical view of signal flow and communication status
Supervision of report and GOOSE live status
IEDScout
IEDScout lets you diagnose IED data models in depth. It visualizes their data objects and attributes and precisely observes communication activities.
Videos
StationScout | Testing your SAS through the whole lifecycle
Get in touch
Need more details? Get a quotation?
Request for a demo?
Contact us now