Dissipation/Power Factor Measurement (Tan Delta) on Power Cables
Capacitance, power factor and dissipation factor (tan delta) are important measurements to make in cables and cable accessories in order to assess the overall insulation losses of the insulation. The tests are useful in detecting deteriorated insulation and moisture or other contaminants.
A deviation from acceptable levels gives an indication of a change in the insulating material. Aging processes in the form of a structural modification of the insulation or the ingress of moisture, can increase the dissipation factor. A decrease factor can be explained, for example, by impregnating loss.
These measurements are useful in determining overall machine integrity when used in conjunction with other inspection activities. Timely periodic checks can identify problems and prevent the breakdown of cable insulation and eventual cable failure.
Expert recommends
TANDO 700
The portable TANDO 700 system offers high-precision measurement of dissipation/power factor (Tan Delta) and capacitance for high-voltage laboratory tests, such as routine and type tests, on power cables. TANDO 700 also measures additional parameters such as power, current, voltage, impedance and frequency. TANDO 700 software shows you all measurement data in real-time, displays related trends and enables you to create customized reports.
Benefits of this solution
High voltage potential
High precision
Extendable range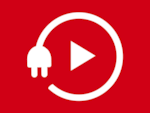 Safe, plug-and-play operation
Get in touch
Need more details? Get a quotation?
Request for a demo?
Contact us now