Inter Turn Fault Detection on Rotating Machines
Sweep Frequency Response Analysis (SFRA) is used to detect inter turn faults caused by mechanical stress in the pole windings and stator windings of electrical machines.
The electrical circuits in the stator and in the rotor are complex network of capacitance, inductances and resistors with their own frequency response. Any defects in the windings result in a change of the corresponding frequency response.
Measuring this frequency response and comparing it between different poles or previous measurements enables the detection of faults.
Expert recommends
FRANEO 800 + Primary Test Manager (PTM)
FRANEO 800 was developed for inter turn fault detection in rotating electrical machines, such as motors and generators, after transportation or exposure to high fault currents. It uses the sweep frequency response analysis (SFRA) principle and measures the electrical transfer function over a wide range of frequencies. With our FRANEO 800 you can improve rotating machine reliability, reduce maintenance costs and prevent expensive failures. The Primary Test Manager (PTM) software automatically generates test plans based on the nameplate data and in accordance with international standards. It also enables convenient measurement comparisons and reporting.
Benefits of this solution
Superior performance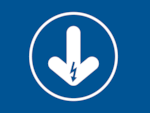 Low voltage levels
Easy to use
Get in touch
Need more details? Get a quotation?
Request for a demo?
Contact us now