Protection Testing with Sampled Values
Sampled Values are used to transmit digitized current and voltage signals from the electrical power system within IEC 61850 digital substations. Unlike conventional systems, where secondary quantities are transmitted, Sampled Value streams are distributed in the communication network. Our CMC test sets publish Sampled Values in accordance with IEC 61850-9-2 and IEC 61869-9 standards to simulate power system quantities and test digital protection devices.
Expert recommends
CMC + Test Universe with Sampled Values Configuration Module
The CMC test set simulates a merging unit (MU) in accordance with IEC 61869-9. It sends Sampled Values representing primary currents and voltages from the electrical power system to test the proper operation of protection relays. The test set generates up to three Sampled Value streams. Thanks to the Configuration module, all test modules from our powerful Test Universe software are usable with Sampled Values.
Benefits of this solution
Easy configuration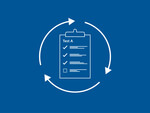 Re-use test plans
Get in touch
Need more details? Get a quotation?
Request for a demo?
Contact us now