SCADA Signal Testing
Substation automation systems (SAS) typically deal with hundreds or thousands of individual signals. These signals must be acquired, processed, and sent to various destinations, such as the SCADA system, the local control panel of intelligent electronic devices (IED), or human-machine interfaces (HMI).

During substation commissioning, but also after firmware upgrades, every such signal must be tested. Often this is done with manual stimulation at the process terminals and ticking off a signal list by hand. StationScout saves time and reduces errors: with automatic test execution, the possibility to re-use defined test cases, and complete documentation of the work done.
Expert recommends
StationScout on the MBX1, RBX1, or VBX1 platform
StationScout is our smart solution for detailed testing of substation signals. The signals under test can be stipulated directly at the primary devices (e.g., switch position), at the process terminal, or even be simulated via the software interface.

Create test cases for any signal number and type and execute them step-by-step or automatically. After completion, you receive a clear test report for print-out or digital storage.
Easily manage test cases by exporting and importing IEDs, bay levels, voltage levels, and switchgear. This saves valuable time during commissioning, as well as after system changes and firmware upgrades.
Benefits of this solution
Reliable testing despite missing IEDs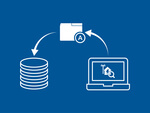 Automatic documentation of tests
Re-use test procedures for efficient testing
Videos
StationScout | Testing your SAS through the whole lifecycle
Get in touch
Need more details? Get a quotation?
Request for a demo?
Contact us now