OMICRON Up2Date – Get your latest software update
Updates are an essential part of the software life cycle. By regularly updating the OMICRON software you use, your system will remain up-to-date with the most recent versions, feature enhancements and bug fixes. This will help maintain accurate and efficiently running OMICRON equipment.
What is OMICRON Up2Date?
OMICRON provides software updates specially tailored for your OMICRON equipment. These updates will be applied once you have agreed to the download within the update dialog and have entered your OMICRON Customer Portal login data. If you do not have Customer Portal login data, the OMICRON Up2Date website provides information on how to register.
Why is Customer Portal login data necessary?
For many software updates, there is no need for registration. However, there are also some software updates that affect certain issues within our software policy. These updates are only available for customers who have registered to our Customer Portal. Additionally, as a registered customer you benefit from our personalized services and offers.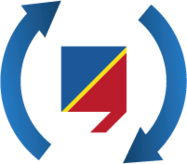 How to register for a Customer Portal account?
Please visit the OMICRON Customer Portal registration page. Use the following steps:
Click the button "Register to our Customer Portal" below.
Fill in the registration form and click "Submit Registration".
Confirmation of your email address:
We will send an email to the address you have entered on the registration form. Please click the link provided within this email to successfully conclude the registration process.
Confirmation of your registration:
If your registration is not activated automatically this process has to be performed manually at OMICRON. Please note that the manual process may take longer. Thank you for your understanding and your patience.
If you have any more questions on the registration process, please contact us.