Need more details?
Get a quotation?
Request for a demo?
StationScout
The innovative testing solution for IEC 61850 Substation Automation Systems (SAS)
Content cannot be displayed as the plugin requires cookies to be executed.
Simple yet Powerful
StationScout simplifies testing for Substation Automation Systems (SAS) and significantly reduces the required testing effort. It comes with a robust and powerful hardware that allows users to simulate multiple IEDs with secure isolation to the SAS networks. This user-friendly software helps you to visualize SCL files or tracing signals within your substation without any configuration effort.
Designed for the entire lifecycle

Testing & Commissioning
Thanks to its powerful hardware you can simulate several IEDs and test your GOOSE communication or your HMI (SCADA) when the IED is not physically available.
Specification & Engineering
The StationScout UI shows IED configurations, mappings or GOOSE configurations. Verify your substation specifications and SCD engineering before you even start testing.

Operation & Maintenance
StationScout has a "Live View" which allows you to trace signals and see differences between the configuration (SCL file) and the substation. Test cases can be defined and repeated.
Powerful hardware
Afraid to connect a PC to your substation system? Do you need to simulate several IEDs? Is it important to share your license?
This is why we developed the MBX1:
No administrator rights are needed on your enterprise PCs to set up IP addresses for IED simulation.
Enough network ports to connect to different substation networks.
Very powerful HW for simulating many IEDs.
The license is in the box and can be shared easily with your team.
Is it just a regular PC?
No, it has special network interfaces, a secure crypto-processor (TPM) and its rugged design makes it ideal for substation use.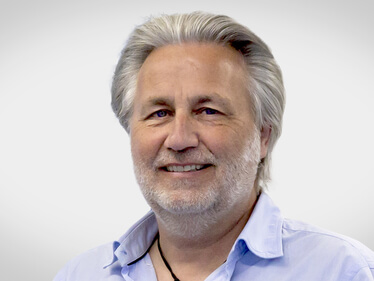 "For the testing and commissioning of our new 10 kV substation we use the test solution StationScout. The factory acceptance tests were successfully carried out jointly with the supplier under OMICRON's leadership and the entire system was tested with StationScout for the first time. StationScout was able to quickly identify where there was still a need for action on the part of the IEC 61850 parameterization."
Reinhard Bretzke
Stadtwerke Kempen
Head of Electricity Department
"StationScout is a great tool to visualize the configuration and to see, that manufacturers are fulfilling our 61850 requirements. This gives us new opportunities for the future to "virtualize" our protection and control specifications into SSD files and create and visualize all needed functionalities which can be used as a handover packing in a digital substation concept."

Sebastian Sjögren
Specialist - Secondary Systems at Fingrid Oyj
Head of Substation Automation Systems
"Within the Qirion OT company, we are very pleased with StationScout. It simplifies our way of testing complete automation systems without using physical IEDs. Furthermore, StationScout is a useful device for testing interlockings between IEDs, because the state of the interlocking is graphically displayed on the screen. So, no switching is necessary. This gives us a great benefit for testing interlockings in a live automation system as well as in an in-house test environment."

Robbert Koenderman
Senior Engineer at Qirion, part of Alliander
Product Manager
Key benefits
Status overview
StationScout provides a clear overview of the substation, visualizing the communication according to IEC 61850 in SCL files, values and states in the substation.
Signal tracing and signal testing
The communication diagram of StationScout allows you to use signal tracing, from the overview down to the detailed communication message attributes. SCADA signalling can be tested efficiently.
Automated testing*
StationScout is able to re-use predefined test cases for testing procedure. Interlocking conditions can be tested automatically.
*requires Commissioning License
Cybersecurity
The dedicated hardware for StationScout ensures cybersecure operation within the substation communication network.
Simulation
StationScout's powerful simulation features simplify testing and commissioning. Missing IEDs and IOs can also be simulated.
Try out StationScout Online Demo
Explore the power of StationScout and try the innovative IEC 61850 testing solution in the browser.
Book your 1-hour demo slot now here:
Webinars
How to Test Substation Automation Systems with StationScout
Get a concise overview of how to test substation automation systems (SAS) based on IEC 61850 with StationScout. Learn about the possibilities of IEC 61850 and StationScout to reduce SAS testing efforts, shorten commissioning time and improve the quality of the systems. Become familiar with how to use modern test tools in case of the extension of existing substations and step-by-step commissioning during refurbishment of the secondary systems.
Download
Please fill in the form to download the latest version of StationScout. For correct operation, StationScout requires a licensed platform.
Content cannot be displayed as the plugin requires cookies to be executed.
Videos
Content cannot be displayed as the plugin requires cookies to be executed.
StationScout – Smart Overview and Commissioning Features
Content cannot be displayed as the plugin requires cookies to be executed.
StationScout - Testing your SAS through the whole lifecycle
Content cannot be displayed as the plugin requires cookies to be executed.
StationScout | OMICRON's IEC 61850 and Cybersecurity Solutions
Training
August 26, 2022

OMICRON Academy Online, OMICRON Academy Online
English
September 13 - 15, 2022

Training Center Hong Kong, Hong Kong, China
English
IEDScout
,
StationScout
,
ISIO 200
September 13 - 14, 2022

Training Centre Stafford, Stafford, United Kingdom
English
IEDScout
,
StationScout
,
ISIO 200
,
Test Universe
,
RelaySimTest
,
DANEO 400
Get in touch
Need more details? Get a quotation?
Request for a demo?