Need more details?
Get a quotation?
Request for a demo?
Test Universe
PC software suite for advanced secondary testing
Powerful and Efficient
Test Universe is OMICRON's comprehensive and easy-to-use testing software for the CMC device family. It allows you to combine a wealth of application-optimized test modules for creating flexible and fully automated test plans that provide you with an enormous range of functions.
Its main application area is parameter-based testing covering all generations of protection devices, including electromechanical protection and multifunctional IEDs in fully digitalized switchgear systems.
Aside from protection devices, the powerful combination of the CMC and Test Universe can also test energy meters, PQ analyzers, electric transducers, voltage regulators, and many other devices with optimum efficiency.
Test Universe has a modular structure. Each module addresses a particular testing requirement and can be started directly for carrying out a simple, manual test. All modules offer automatic result assessments, e.g., according to a modeled protection characteristic or any other criteria defined by the user.
The OMICRON Control Center (OCC) allows various test modules to be combined as required for creating unique test plans.
Test Universe automatically generates a test report for each test that contains all the test results in a secure format. This test report ensures that the assessment is traceable and that the test can be repeated. It can also be adapted to suit your organization's needs.
Test Universe is available in 16 languages. Switch between languages whenever you want. The language used for the test report can also be amended retrospectively.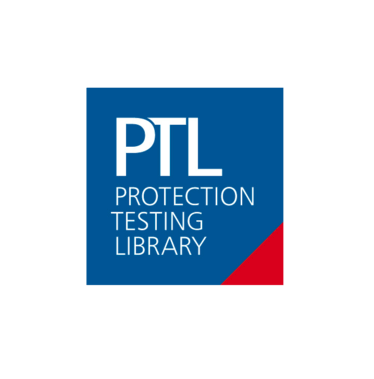 With its PTL (Protection Testing Library), OMICRON provides you with an appropriate protection testing library. It contains a collection of predefined test plans that cover the most important test sequences for more than 400 different types of protection devices. Naturally, users can amend or extend these test plans to suit their requirements.
The test object is an essential component of every test plan, and it can be modeled by using the open XRIO file format developed by OMICRON. LinkToXRIO technology allows the test to be updated automatically whenever the XRIO parameters are modified. This means that a single automated test template is the only thing you need for testing any number of similar protection devices. Advanced users will also appreciate many of the other automation options.
Studies have shown that the degree of automation achieved by using Test Universe can reduce protection testing time by as much as 70%.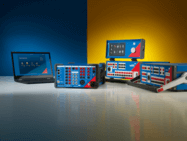 Key features
One software package for an entire range of applications

Quick and easy manual testing

Fully automated testing for an efficient workflow

Optimized modules for special applications

Freely editable test templates for more than 400 protection relays

Flexible test plans for virtually every conceivable test case

Predefined test templates based on our extensive testing experience
Modules and Components
The versatile OMICRON Test Universe test modules unleash the full potential of the CMC test sets. Following you will get an overview of the most important modules and components.
Videos
Change cookie settings to load video. Allow marketing cookies.
For a deeper look into your protection system
Change cookie settings to load video. Allow marketing cookies.
Testing of protection and measurement equipment
Change cookie settings to load video. Allow marketing cookies.
Protection Applications - Automatic testing
Training
October 2 - 5, 2023

, Saudi Arabia
English
Test Universe
,
ADMO Time Grading
,
CMC Family
December 12, 2023

Training Center Hong Kong, Hong Kong, China
English
IEDScout
,
StationScout
,
ISIO 200
,
Test Universe
,
RelaySimTest
,
DANEO 400
,
CMC Family
January 9 - 11, 2024

Training Center Erlangen, Erlangen, Germany
Deutsch
Test Universe
,
CMC Family
Get in touch
Need more details? Get a quotation?
Request for a demo?
Contact us now