Protection Testing with GOOSE
IEC 61850 GOOSE messaging is widely used for the real-time communication of status information within Digital Substations (e.g. pickup or trip). With GOOSE, the formerly hard-wired binary signals are distributed throughout the network efficiently. Our CMC test sets both subscribe to and publish GOOSE messages that interact with protection components under test.
Expert recommends
CMC + Test Universe with GOOSE Configuration module
With this powerful combination, you can test the protection system comprehensively in IEC 61850 environments. The CMC obtains the reactions of the protection relays through GOOSE subscription. To stimulate system components, the test system publishes GOOSE messages. Thanks to the GOOSE Configuration module, all test modules from our powerful Test Universe software are usable with GOOSE messaging.
Benefits of this solution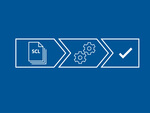 Easy configuration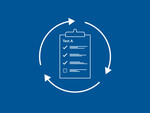 Re-use test plans
Get in touch
Need more details? Get a quotation?
Request for a demo?
Contact us now