Need more details?
Get a quotation?
Request for a demo?
CMC 850
Protection test set dedicated to IEC 61850
Compact Protection Test Set for Fully Digital Substations
The CMC 850 is a protection test set dedicated to IEC 61850. It focuses on the real-time communication methods GOOSE and Sampled Values to interface with the devices under test.
Like all other CMC test sets, the CMC 850 is controlled by OMICRON's proven Test Universe software. It also offers several embedded functions accessible through a Web interface by simply using a standard Web browser.
The CMC 850 is small and lightweight because its focus on IEC 61850 applications means there is no need for conventional binary I/Os and amplifiers for the secondary signals.
Protection Testing in Digital Substations
Testing "fully digital" protection relays
Perform testing with all applicable protection test modules of the OMICRON Test Universe. By mapping the I/Os to Sampled Values and GOOSE, all functions can be used as with conventional relays.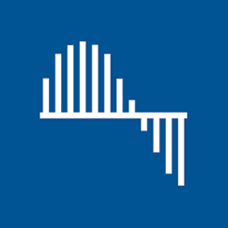 Emulating Merging Units
The CMC 850 injects up three (four when used with RelaySimTest) Sampled Value streams into the process bus.
Key features
Small and light weight because of its focus on IEC 61850 applications
Ready to go software: OMICRON Control Center, IEC 61850 configuration modules, IEDScout, etc.
To be used with the OMICRON Test Universe software and with RelaySimTest
12 low level analog outputs, e.g. for stimulating devices with low level inputs

Compatible operating software

Test Universe
Specifically designed for settings-based protection testing with a high degree of automation, our modular software Test Universe offers numerous functions and application-optimized test modules that save you valuable time.
RelaySimTest
With its novel and future-oriented approach our software solution for system-based protection testing, performs tests independent of relay type, relay manufacturer, and offers extensive parameter settings. It focuses on the correct behavior of the protection system by simulating realistic events in the power system.
CMEngine
The open programming interface CMEngine enables you to integrate the CMC test sets into your own testing environment and control them within any type of application.
Training
December 6 - 10, 2021

OMICRON Academy Online, OMICRON Academy Online
Deutsch
IEDScout
,
StationScout
,
ISIO 200
,
DANEO 400
,
CMC Family
December 7, 2021

Training Center Klaus, Klaus, Austria
English
December 15, 2021

OMICRON Academy Online, OMICRON Academy Online
Русский
Get in touch
Need more details? Get a quotation?
Request for a demo?