Coil Current Measurement and Analysis
During coil current measurement, the current signature curve of the command coils is being recorded during breaker operation. Deviations detect potential mechanical and/or electrical problems in the trip or close control components in order to prevent their emergence as actual faults well in advance, and extract information about lubrication and latch operation. This measurement can be performed online or offline. The quality of the control voltage supply is also detectable from these tests. Ideally, this diagnostic is performed during a "First Trip" test, when the breaker is in-service, has not been operated for a long time, and thus lubrication problems will be best to identify. In order to analyze and interpret the measurement result, the coil current trace is being compared to previous coil current traces.
Expert recommends
CIBANO 500
Measure coil currents using your station battery or the integrated highly stable digital power source of 2.4 kW of the test device.
Have you found the perfect solution for your switchgear testing needs yet?
Check out our new solution finder and be guided to an ideal solution in only three steps:
Benefits of this solution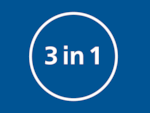 All important tests on breakers
Powerful integrated supply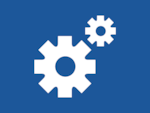 High measurement accuracy
Videos
State-of-the-art circuit breaker testing MV / HV
High-voltage circuit breaker testing with OMICRON's CIBANO 500 and CB MC2
Testing circuit breakers with OMICRON's CIBANO 500
Get in touch
Need more details? Get a quotation?
Request for a demo?
Contact us now