Maintenance Data Management
Today power systems evolve into complex digital IED networks. Data is growing exponentially. Therefore, cost-effective maintenance strategies for operating equipment require industry-specific data management solutions when it comes to better decision making for planning, organization, and execution. In the energy industry, additional legal stipulations – such as documented evidence that a careful inspection of all system components has been performed – require system operators to implement secure and reliable data management technology.
Expert recommends
ADMO + InSight
Maintenance Management of Protection Systems
Proper asset tests and regular maintenance are essential for keeping protection systems in good working order. In addition, quick access to relevant test documentation is indispensable for efficient planning and providing proof when requested. In practice, it is often difficult to keep track of maintenance schedules, test data and associated documents.
ADMO, our innovative and easy-to-use database software for central planning and managing all testing and maintenance activities for protection systems, offers you user-friendly access to all information and documents. For all assets managed with ADMO, asset data, location, maintenance cycles and all associated test documents are stored and available at any time.

Clear overview
ADMO enables you to detect which utilities need their firmware versions to be upgraded prior to the commissioning process at a glance.
Easy access
In ADMO, the file that's required for the firmware upgrade is attached to the commissioning event. Thus, you can easily access it from your offline copy of the database.

Reliable documentation
Even during a commissioning event, you have access to the settings file for the respective revision for documenting all changes made efficiently.

Maximum security
With ADMO, you can conveniently and securely manage file versions while capturing the changes and the reasons behind each change.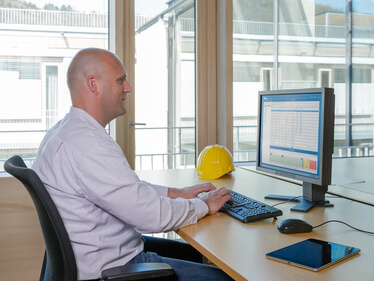 "With ADMO you can comfortably manage relay settings."
Videos
Data Management - Workflow Optimization - Asset Management: ADMO and InSight
Get in touch
Need more details? Get a quotation?
Request for a demo?
Contact us now