Modern three-terminal line protection testing

Testing a distributed distance protection with teleprotection used to be quite time-consuming, since test plans to be executed simultaneously at the ends have to be precisely coordinated. Testing a three-terminal line protection is even more complicated and costly than protecting a simple overhead line with only two ends. Ever since multi-end protection systems can be tested system-based, these tests are also relatively easy to perform. Testing can be prepared and controlled from a single laptop. The fact that this also works very well in facilities without Internet access was demonstrated by the most recent test carried out at the Illwerke VKW Group, where the control of the test equipment was accompanied by a Teams session via which the RelaySimTest master was transmitted by cell phone hotspots so that each test step could be followed exactly at the other ends.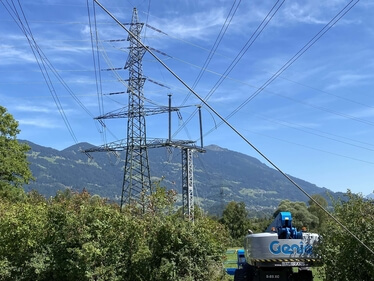 In order to physically realize the three-terminal line, a small temporary additional pole was erected next to the main pole of the overhead line for the time of maintenance. The additional pole is visible in the image to the right of the main pole.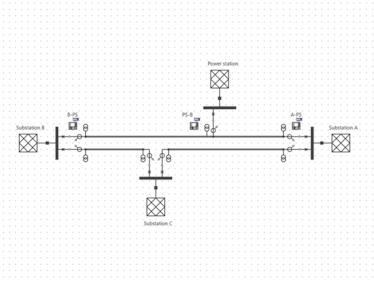 This is how the tested protection system of the three-terminal line looked in RelaySimTest.
Internet via cell phone hotspot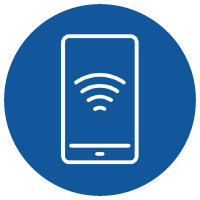 An Internet connection was established in the three facilities as the basis for all further communication.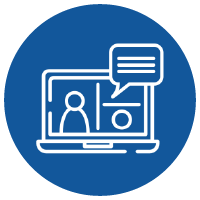 Then, an online conference was started so that communication could take place conveniently at any time and all important content could be shared with each other, including the individual test steps.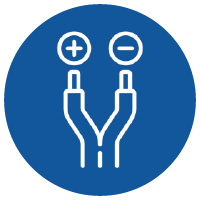 Finally, the CMCs were wired exactly as they would be in a single-ended test, and a few shots were executed to ensure that the wiring in all stations was correct.
OMICRON Device Remote Agent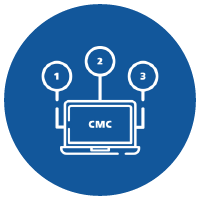 The Device Remote Agent was then used to centrally control all CMCs conveniently from a laptop running the master instance of RelaySimTest.
Testing the tree-terminal line protection was almost as convenient to perform as if the three CMCs had been standing side by side. Coordination was easy via the online conference. The parameterization software and the relay event logs were also shared. After successful testing, the protection system was put into operation.
Once the maintenance of the field at the power plant will be completed, the protection devices will be returned to the original mode of operation for simple two-end protection, which will again be verified by two short retests with one remote end each.
Related Podcast
Protection Testing – Settings-Based vs. System-Based Approaches
Discover our Coverstories