Common Electrical Tests on Power Transformers
Regularly performing a range of standard electrical tests has proven an effective way to gain a reliable insight into the operating condition of your transformers and can extend their lifespan.
These conventional testing methods include measuring a number of parameters, such as the short circuit impedance, transformers ratio, magnetizing current, winding resistance and dynamic winding resistance of the tap changer. With our testing system, you can use a single device to determine all of these parameters in an easy way. Once you have completed the testing, you can also demagnetize the transformer.
Expert recommends
TESTRANO 600 + PTM
TESTRANO 600 is the world's first portable, three-phase test system which supports all common electrical tests on single- and three-phase power and distribution transformers.
TESTRANO 600 provides you with a convenient way of testing to gain a comprehensive insight into the condition of every part of your power transformer. It can be operated using TESTRANO TouchControl on the integrated display, or by using our Primary Testing ManagerTM software on your laptop. This makes it ideal for routine and diagnostic testing onsite or during factory acceptance tests (FAT).
Benefits of this solution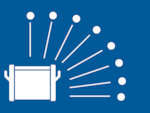 One system – multiple tests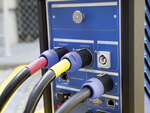 Easy and fast testing setup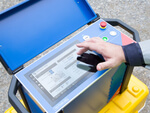 Flexible operation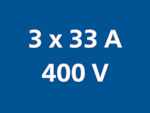 Powerful and compact
Other solutions
CPC 100 + CP SB1 + PTM
CPC 100 in combination with the accessory CP SB1 simplifies measurements of three-phase power transformers. It reduces wiring work, thereby the time needed for testing can be reduced and at the same time, safety can be significantly increased.
The transformer ratio and winding resistance are automatically measured in all three phases (in sequence) in all tap changer positions. The measurement results are recorded by the CPC 100 and can be analysed with the accompanying Primary Test Manager™ (PTM) software.
Other solutions
CT Analyzer: Current transformer (CT) analysis with the push of a button
The working principle of CT Analyzer is that of low power injection into the secondary side of the CT. Doing so, it determines the CT's equivalent circuit parameters and identifies all relevant CT performance parameters. It displays all relevant parameters of the CT and its accuracy at different currents and burdens. The CT is evaluated according to the selected standard and unknown CT nameplate parameters are determined. After the test the CT is demagnetized.
Other solutions
CPC 100
The patented test system replaces numerous individual testing devices and offers new, innovative testing methods. This makes testing with the CPC 100 a timesaving and cost-effective alternative for conventional testing methods. Despite its expansive capabilities, the CPC 100 is very simple to use.
The powerful testing device provides up to 800 A or 2 kV (2 kA or 12 kV with accessories) with up to 5 kVA over a frequency range of 15 Hz to 400 Hz or 400 ADC.
Get in touch
Need more details? Get a quotation?
Request for a demo?
Contact us now