Dissipation/Power Factor & Capacitance Measurement (Tan Delta) on Power Transformers
The condition of the insulation is essential for secure and reliable operation of your transformer. Measuring capacitance and dissipation/power factor helps you to determine insulation condition in bushings or between windings.
Changes in capacitance can, for example, indicate mechanical displacements of windings or partial breakdown in bushings. Aging and degradation of the insulation, coupled with the ingress of water, increase the amount of energy that is converted to heat in the insulation. The rate of these losses is measured as dissipation factor.
With our testing systems, you can even determine the capacitance and dissipation/power factor at variable frequency. Therefore, aging phenomena can then be detected earlier, and corresponding action such as repair, oil treatment or drying can be initiated.
Expert recommends
TESTRANO 600 + CP TD12/15 + PTM
TESTRANO 600 + CP TD12/15 is the world's first portable, three-phase test system which supports all common electrical tests on single- and three-phase power and distribution transformers.
It can be operated using TESTRANO TouchControl on the integrated display, or by using our Primary Testing ManagerTM software on your laptop. This makes it ideal for routine and diagnostic testing onsite or during factory acceptance tests (FAT).
Benefits of this solution
Optimized power transformer test system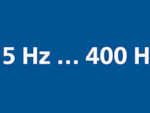 Increased measurement sensitivity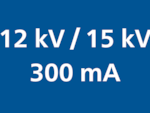 Powerful CP TD12/15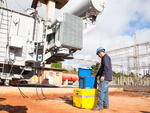 Ideal for on-site testing
Other solutions
CPC 100 + CP TD12/15 + PTM
With CPC 100 you can perform the most common electrical tests on power and instrument transformers, rotating machines, grounding systems, power lines and cables. CP TD12/15 completes your CPC 100 for dissipation/power factor and capacitance measurements.
The CP TD12/15 includes a high-voltage source (12 kV/15 kV, 300 mA), a reference capacitor and measurement electronics. It achieves laboratory precision even in environments with strong interferences.
Other solutions
TANDO 700
The portable TANDO 700 system offers high-precision measurement of dissipation/power factor (Tan Delta) and capacitance for high-voltage laboratory tests, such as routine and type tests, on various electrical assets. TANDO 700 also measures additional parameters such as power, current, voltage, impedance and frequency. TANDO 700 software shows you all measurement data in real-time, displays related trends and enables you to create customized reports. 
Get in touch
Need more details? Get a quotation?
Request for a demo?
Contact us now