Need more details?
Get a quotation?
Request for a demo?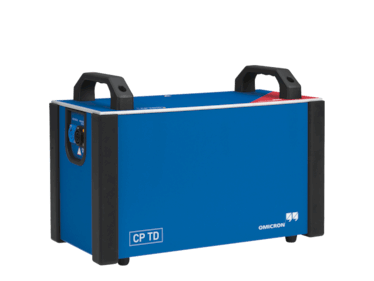 CP TD12/15
Module for capacitance and power/dissipation factor (tan delta) measurements
Change cookie settings to load video. Allow marketing cookies.
Powerful accessory
The CP TD12 and CP TD15 are accessories for TESTRANO 600, CPC 100 for performing power/dissipation factor and capacitance measurements.
The CP TD12 and CP TD15 include a high-voltage source, reference capacitor and measurement electronics. It can generate output voltages up to 12 kV respectively 15 kV, currents up to 300 mA and achieves laboratory precision, even in environments with strong interferences.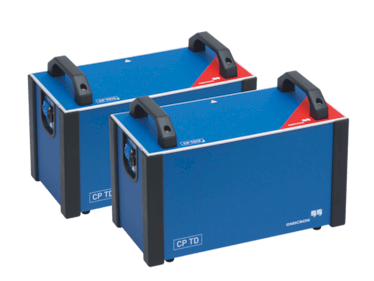 Variable frequency
The CP TD12/15 enables you to perform a frequency sweep from 15 Hz to 400 Hz. This increases the sensitivity of the test and helps you to better assess the insulation condition and detect defects at an early stage.
Portable and lightweight solution
Its compact and lightweight design (≤ 24 kg / 53 lbs) makes the CP TD12/15 easy to transport by one person and ideal for on-site testing, especially in areas with limited space.

Precise and reliable results
The CP TD12/15 module is designed to produce reliable, repeatable and exceptionally precise results by offering excellent noise suppression even under extreme conditions.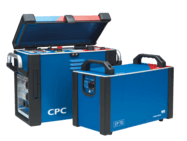 Determinable parameters
Using our CP TD12 respectively CP TD15 combined with TESTRANO 600 or CPC 100, you can determine a wide range of electric and dielectric parameters:
Power factor (cos φ) / dissipation factor (tan δ)
Capacitance
Exciting current
Watts / power (P, Q, S)
Inductance
Impedance
Current
Phase angle
Quality factor
Key features
Compact and rugged all-in-one test set
Wider frequency range for more sensitivity (15 Hz – 400 Hz)
Testing at variable frequencies for better condition diagnosis
Excellent suppression of mains frequency interference fields
High-voltage source for partial discharge measurements up to 15 kV
Portable component and simple to transport using a trolley
Applications
Power transformers
Rotating machines
Current transformers
Voltage transformers
High-voltage (HV) cables
Gas-insulated switchgear (GIS) systems
Did you know our Power Transformer Bundle?
One solution for comprehensive condition diagnosis of your power transformer.
It comprises the Primary Test Manager™ software and various OMICRON test systems.
Change cookie settings to load video. Allow marketing cookies.
Videos
Change cookie settings to load video. Allow marketing cookies.
Powerful 15kV test solution for rotating machines – CPC 100 + CP TD15 + CP CR600
Get in touch
Need more details? Get a quotation?
Request for a demo?
Contact us now