Intrusion Detection System (IDS) for the Power Grid
Most national security regulations recommend the usage of network intrusion detection systems (IDS) for monitoring the process networks of critical infrastructure. There are many attack vectors in operational technology (OT) networks in power plants and substations, for example via maintenance PCs and remote access connections. Substations also pose a large attack vector for attacking control center networks from the inside. This risk is amplified through numerous known vulnerabilities of SCADA systems, protection, and control devices which cannot be patched.
StationGuard has been tailor-made for control centers, power plant, and substation networks. It continuously monitors network traffic and anomalies to detect cyber attacks, security threats, and prohibited activities. With its deep understanding of the power grid, the intrusion detection software StationGuard provides a very low number of false alarms and actionable alert messages. It performs deep packet inspection (DPI) for an unmatched number of energy system protocols. The IDS provides cybersecurity in power grids without complexity: Its interface is easy to understand for OT and IT participants in the incident response process.
StationGuard integrates easily into many 3rd-party security operations center (SOC) solutions, such as security information and event management (SIEM), asset inventory management (CMDB), and ticketing systems.
With its component GridOps, the central management system for StationGuard sensors, you get instant visibility into OT networks and their activity patterns. By summarizing StationGuard IDS sensor data, it decreases your response time to operational and security incidents with actionable and easy-to-digest context.
StationGuard brings IT and OT teams together in a one-team platform, allowing users to collaborate, and view statistics about individual assets, alerts, vulnerabilities, and more.
Expert recommends
StationGuard Solution
Our IDS StationGuard and its central management system GridOps work perfectly together: while GridOps provides the management interface for StationGuard's sensors across the grid, StationGuard collects all the data and analyzes it. Together, they support your whole workflow.
Our Products
StationGuard is a tailor-made IDS solution for protecting power utility automation systems against cyber threats and zero-day attacks. It runs autonomously – a permanent connection to a central server is not needed.
GridOps is a component of StationGuard that provides additional management and features, such as grid-level asset inventory, alert dashboard, sensor management, centralized user management, vulnerability management, and reporting.
We offer more solutions for cybersecurity in energy systems to ease the daily work of Protection and Control Engineers as well as OT/IT security officers:
OT/ICS Asset Inventory Management and Discovery
Different security regulations, such as the EU NIS directive and NERC-CIP, require you to keep an asset inventory as a base for vulnerability management and performing risk analyses.
StationGuard automatically recognizes all devices in the network, creates an asset inventory, and visualizes communication. In addition, it generates detailed information for each asset by combining the actual network analysis with SCL engineering files. This helps to ensure that all the devices from different suppliers meet current regulatory requirements in accordance with your information security management system (ISMS) directive and national security regulations.
Functional Security Monitoring in Substations
StationGuard combines cybersecurity and functional monitoring. This allows you to detect cyber threats and attacks, in addition to different types of malfunctions in the substation automation system (SAS). You can monitor the substation network 24/7 to analyze issues later. This includes configuration errors, interoperability issues, time synchronization problems, incorrect communication, and much more.
OT/ICS Vulnerability Management for the Power Grid
GridOps automated vulnerability detection provides insights into vulnerabilities and their risk of exposure and how to prioritize mitigation efforts. Using recent data from the asset inventory and OMICRON's Vulnerability Database, this approach provides the latest risk assessment for all OT assets.
Intuitive visualization enables efficient collaboration between OT-engineers and IT-officers
To depict the network, StationGuard uses a visualization similar to the plant documentation of substations and SCADA network diagrams. In the case of IEC 61850 systems, a diagram is automatically created from the SCL engineering files, which directly corresponds to levels 1 to 3 in the Purdue model.
By structuring the network visualization of the higher Purdue levels also similar to your WAN and plant network plans, the StationGuard network view efficiently serves the needs of IT security officers and OT engineers.
Tailor-made cybersecurity solution for the energy sector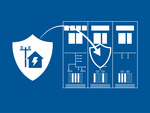 Seamless integration into your systems
Time-saving and actionable alerts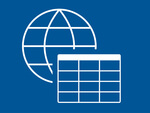 Global Asset Inventory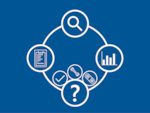 OT Vulnerability Management
Choose Your Setup
Regardless of the software, you can choose the perfect platform for your intended use.
Our solutions run on RBX1 (fixed), VBX1 (virtual), and on MBX1 (mobile) platforms.
Easy integration into your substations, SOC and control centres
Videos
Intrusion Detection in Energy Systems – An Important Building Block in OT Security Processes
StationGuard | Cybersecurity Tailor-Made for Substations
Get in touch
Need more details? Get a quotation?
Request for a demo?
Contact us now