Merging Unit Testing
Merging units (MU) are an integral part of Digital Substations with process bus applications. They convert analog power system measurement parameters such as voltages, currents, or binary information to digital signals. The signals published on the network consist of Sampled Values (SV) and GOOSE messages as per IEC 61850 and IEC 61869 standards.
MUs are a crucial element of the protection, measurement, and monitoring chain of intelligent electronic devices (IEDs) in the secondary system. Therefore, it is vital to thoroughly test them during offsite testing and commissioning of substations. There are predominantly two types of merging units: MUs as part of Low-Power Instrument Transformers (LPIT), and stand-alone MUs wired to conventional current and voltage transformers.
Expert recommends
DANEO 400 + CMC 356 or CPC 100
With secondary injection using CMC 356, DANEO 400 analyzes stand-alone merging units. CPC 100 combined with DANEO 400 uses primary injection to test all merging unit types on site. To validate the conversion algorithms of the MU, its analog input and digital output signals are compared. Published Sampled Value streams are visualized and analyzed in detail. DANEO 400 also monitors the Sampled Value output quality and aids in visualization of the Sampled Values as an oscillator. It triggers automatic recording in case of detected quality problems for future analysis.
Benefits of this solution
Assured availability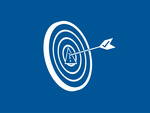 Precise troubleshooting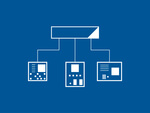 Ensured interoperability with multi-vendor IEDs
Get in touch
Need more details? Get a quotation?
Request for a demo?
Contact us now