Partial Discharge Measurement and Analysis on Power Cables
Partial discharge (PD) phenomena are local dielectric breakdowns of a small portion of electrical insulation that is subjected to high-voltage stress.
PD can be the result of internal weak spots in power cables, such as voids, cracks or particles. It is also caused by damage to the outer semi-conductive layer of cables or to joints and terminations during installation.
PD measurement and analysis based on IEC 60270, IEC 60840 and IEC 62067 standards are an importance means of inspecting the insulation quality of power cables and cable accessories during manufacturing, on-site cable commissioning (acceptance testing) and troubleshooting when in service.
Expert recommends
MPD 800
Our MPD 800 universal partial discharge (PD) measurement and analysis system represents the next generation of our widely-used and innovative MPD PD testing technology. Enhanced and newly-added hardware and software features ensure highly-sensitive multi-channel PD measurements for reliable, industry-standard PD testing on power cables, joints and terminations. It accurately detects and localizes insulation defects and helps you to reliably assess insulation integrity and the risk of equipment failure.
Customizable user profiles
You can easily define individual test specifications, including calibration and measurement settings, based on applicable international standards for specific types of PD tests and test objects, and save them as profiles for current and future use. In addition, you can decide which of the available PD measurement and analysis software features you need for a particular PD measurement, hiding those you do not need at any time for individualized PD testing and reporting.
Benefits of this solution
Meets industry standards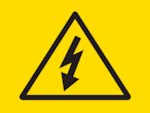 Safe operation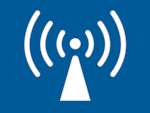 Reliable noise filtering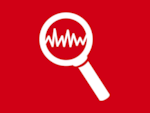 Advanced analysis tools
Other solutions
CPC 100 + MPD 800 +70 kV High-Voltage Upgrade Option
The compact and lightweight High Power 70 kV upgrade option is used as an external HV source with the CPC 100 multi-functional electrical testing system and MPD Series partial discharge (PD) analysis systems for off-line measurements on HV equipment. It is suitable for voltage withstand tests as well as PD measurements.
Other solutions
UHF 800
Our portable, easy-to-use UHF 800 system performs sensitive offline and online partial discharge (PD) measurements and analysis in the ultra-high frequency (UHF) range from 100 to 2000 MHz on high-voltage (HV) power cable terminations. This ultra-high frequency partial discharge testing system is used especially during after-installation testing for added measurement sensitivity in noisy testing environments to assess insulation condition and detect insulation defects.
Videos
MPD 800 – Universal partial discharge measurement and analysis system
Partial discharge testing on power cables
Get in touch
Need more details? Get a quotation?
Request for a demo?
Contact us now