Ground Impedance
Regular verification of the ground impedance is a prerequisite to guarantee that electrical installations can operate on a safe basis. Via injecting a test current with a power line into a remote location, the voltage distribution outside the to be tested grounding system can be checked. Especially in fault scenarios like power line faults or lightning, high voltage differentials can occur in the near vicinity of electrical installations.
Ground impedance testing is one part to ensure that area earthing conditions comply with national regulations.

OMICRON's solution relies on the frequency-selective injection method, avoiding that heavy and expensive equipment is required for measurement. With the mobile voltmeter HGT1 and a spike, test engineers can easily cover the distance from the grounding system till the end of the voltage influence zone. Via the direct integrated display, it can be easily recognized when measured voltage level stabilize and out of this the ground potential rise can be determined. To assess and report results, automatic assessment according IEC & IEEE as well GPS documentation are supporting the workflow.
Expert recommends
CPC 100 + CP CU1 + HGT1
CPC 100 provides a lightweight and modular solution for obtaining accurate ground impedance measurements in medium and high voltage systems. Our support of power line injection and current probes offers users a flexible way of adapting to on-site testing conditions. With CPC 100, users can choose between on-device operation or testing via the Primary Test Manager™ (PTM). With CPC 100, direct voltage measurements on the device are possible, whereas with PTM, the voltage pickup is performed with our mobile handheld meter HGT1.
Benefits of this solution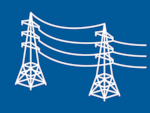 Reflection of real fault conditions
Ground impedance measurement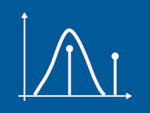 Variable frequency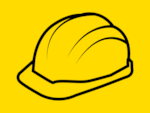 High level of safety
Other solutions
COMPANO 100
COMPANO 100 grounding measurements follow a guided workflow. The clear instructions and the graphical representation are unique in this field, making these measurements easier than ever before. As a battery-operated device, COMPANO 100 is ideal for determining ground impedance in remote areas, where the availability of mains power is a concern. An integrated reduction factor calculation makes a direct on-device evaluation of measurement results possible.
Other solutions
PTM + PTMate
The well-structured Primary Test Manager™ (PTM) database enables you to define and manage locations, assets, jobs and reports in an easy and fast way. PTMate is your mobile companion for PTM. The app supports you on site and extends the PTM feature set to your smartphone.
Get in touch
Need more details? Get a quotation?
Request for a demo?
Contact us now