Offline Air-Insulated Switchgear Testing
In the event of a malfunction, circuit breakers must disconnect the fault current as quickly and reliably as possible, thereby protecting all subsequent equipment. When open, they must insulate the contacts from one another and when closed, they must conduct the current as effectively as possible. In many regions of the world, such as the USA, or in regions of frequent earthquakes, the most popular high-voltage circuit breakers are "dead tank" units, whereas in other regions, such as in central Europe, "live tank" breakers are most common. In some parts of the world, both breaker types can be found.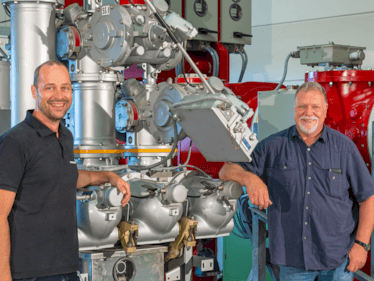 "The OMICRON proved to be the best because it is user-friendly. You connect it to the switchgear, switch it on, you press Start, Measurement, you have a result."
Rainer Lübeck (GE), talking with Andreas Nenning (OMICRON), about CIBANO 500
Products for Offline Air-Insulated Switchgear Testing
Videos
State-of-the-art circuit breaker testing MV / HV
Medium Voltage Circuit Breaker Testing with CIBANO 500
Get in touch
Need more details? Get a quotation?
Request for a demo?
Contact us now